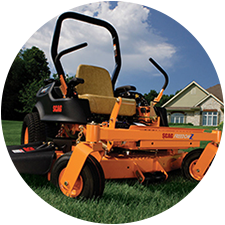 Mowing
Having your lawn mowed regularly is the best way to avoid problems with your lawn. Not only can we help you circumvent lawn damage and diseases, but your lawn will be beautiful and lush if a regular maintenance schedule is kept.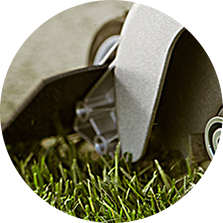 Blade Edging
Edging walks, driveways and curbs will give your yard a neat, clean look that neighbors or businesses will envy.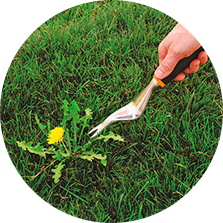 Weeding
Weeds compete with desirable lawn grasses and flower beds for water, space, light and nutrients. They are very aggressive and can easily take over a lawn if not kept in check.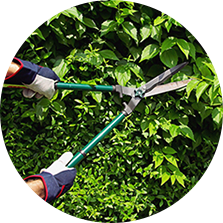 Shrub/Tree Trimming
Proper pruning enhances the beauty of almost any landscape tree and shrub, and can make your property the bright spot of your neighborhood. We can trim your shrubs and trees so that they improve the health, landscape effect, and/or value of the plant.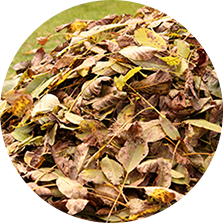 Clean Ups
We are able to remove leaves and grass clippings from your lawn, landscaping or flower beds in the spring or fall seasons.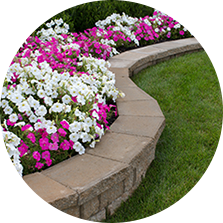 Install Pavers & Retaining Walls
Our team can install your patio and walkways. The area is prepared to grade, and the pavers are set in a design that will best fit your needs so that your patio or walkway does not settle or move throughout the changing seasons. We can also install a beautiful and functional retaining wall at your home or business.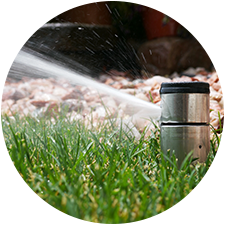 Sprinkler System Work
A good irrigation system will provide your property the necessary hydration and nutrition it needs with minimal water waste. It will help your turf and plants to thrive despite Michigan's hot summers and cold winters.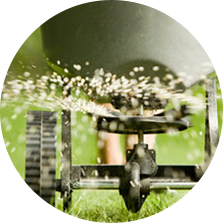 Fertilizer/Weed Control
All lawns need nutrients to survive and sometimes they need a little help to get them. We can help your lawn grow to its fullest potential.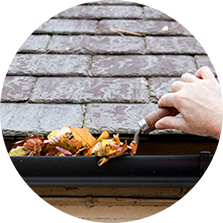 Gutter Cleaning
When leaves start falling, twigs and other debris come down with them. This debris clogs the draining of your down spouts; routine gutter cleaning can ensure water flow and less repairs/maintenance on your home in the future.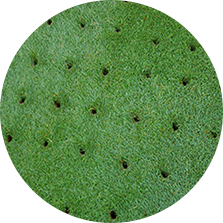 Aeration/Thatching
An aerated lawn will help control thatch, improve soil, improve root growth, and open airways for water and fertilizer to reach the lawn's root system. Thatch is a layer of grass that develops at the base of the grass stems, and a thick buildup can prevent essential water and nutrients from reaching the grass roots. We can remove any build-up of thatch.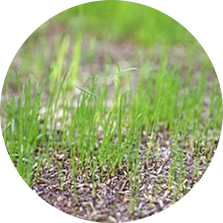 Grass Seed Sowing
We use the finest seed available and we work hard to find the right seed product for your particular needs.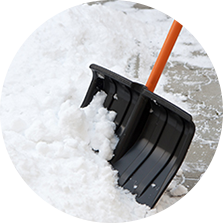 Snow Removal & Salting
Servicing commercial and residential properties, we will keep your parking lots, driveway, sidewalks and steps clear of snow, and salted so that there are no accidents.